misss22's post reminded me that yes, the community is rather quiet, and that I should be producing more blood art in general.
I realized I never posted these two-
This is from October of last year: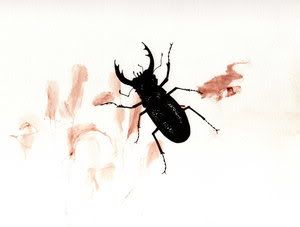 This is from December of last year: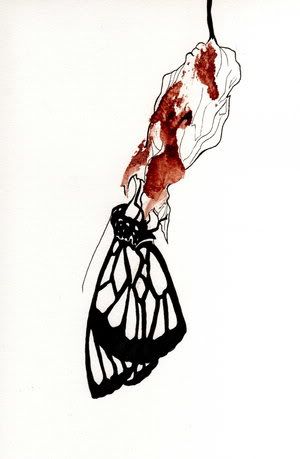 With the last six pieces (including these two) of blood art I made, I started by just applying the blood to paper, without a specific image planned. Then I gazed at the blood until an image that seemed right came to mind, sort of like an inkblot test.